Buy or hire one for your next flight.
When Lionel Green's gyrocopter impacted terrain in South Canterbury in 2021, activating his personal locator beacon had help to the scene within 20 minutes.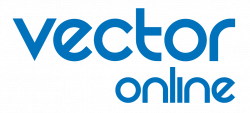 "Those guys at the rescue coordination centre do a fantastic job – their communication was a well-oiled machine," Lionel told Vector in Autumn 2022.
"They had the rescue services on the way within minutes.
"Even an off-duty fire officer from Burkes Pass heard the call and drove over."
The golden hour
Tragically, in New Zealand there have been accidents where the pilot has survived the initial impact with terrain, but subsequently succumbed to their injuries at the accident scene. If rescuers had quickly known where they were, the outcome may have been more positive.
Fortunately, Lionel and his passenger were unharmed, but if you were to be injured, perhaps critically, remember that the 'golden hour' is real.
It may not be strictly an hour – it might be two hours or just 30 minutes – but it refers to the critical and limited time after an accident when treatment from paramedics and hospital clinicians has the greatest chance of saving your life.
If your aircraft has an emergency locator beacon – an ELT (or you have a personal locator beacon – PLB) the RCCNZ gets an alert, via satellite, minutes after it's been activated.
Each ELT and PLB has a unique code, so RCCNZ is able to plot its position, and phone emergency contacts of the pilot/aircraft, to let them know what's happening and to gather more information. RCCNZ and rescue services can use the information to streamline their response.
But keep your
details up-to-date
More than 90 percent of ELT activations received by RCCNZ are false or inadvertent. These can be the result of things like hard landings, unintentionally knocking the ELT activation switch, activation during maintenance, or malfunction.
But these alerts can be dealt with quickly if the ELT is correctly registered with RCCNZ.
Unfortunately, a full half of activations are for aircraft with out-of-date contact details.
Sometimes the ELT is not registered with RCCNZ at all. Or the emergency contacts included in the original registration information have changed but not updated.
RCCNZ treats every activation as real until proved otherwise, which means a lot of resources are spent when they aren't really needed.
Sometimes a new owner of an aircraft incorrectly assumes changing ownership details with the CAA is sufficient.
When the ELT is unregistered, or registered to a previous owner, RCCNZ says there can be "considerable delay" in sending help.
So, if outdated contact details attached to your emergency locator transmitter delay help getting to you, you reduce your chances of survival.
So do yourself a favour
If helping you and your passengers survive a possible accident is not enough of an incentive, there is actually a rule – 91.529 Aircraft emergency location system (AELS) and ELT – stating that if you have a passenger, you must not fly an aircraft if RCCNZ doesn't have updated ELT information.
So do yourself a potentially lifesaving favour – and stay on the right side of the rules – buy or hire a beacon for your next flight. Then make sure it's registered or updated with the right information.
All the information on where to hire, buy, register, and update your beacon is at:
www.beacons.org.nz(external link)
More information
Today is International 406 – or beacon awareness – Day. The date was chosen because, in the United States where the idea was generated, the beacon frequency of 406 matches today's date, 6 April.
It's a day when all search and rescue organisations, globally, ask that pilots – among others who go 'off-grid' – ensure they have a beacon to quickly trigger help should the worst happen.