Email notification service
You can subscribe to our email notification service to receive an email alert relating to rules, airspace, airworthiness and a number of other categories.
22 June 2023: Our notification service is currently offline and undergoing maintenance. We're using Mailchimp as a temporary workaround. If you'd like to subscribe, please contact web@caa.govt.nz and let us know which of the following lists you'd like to subscribe to.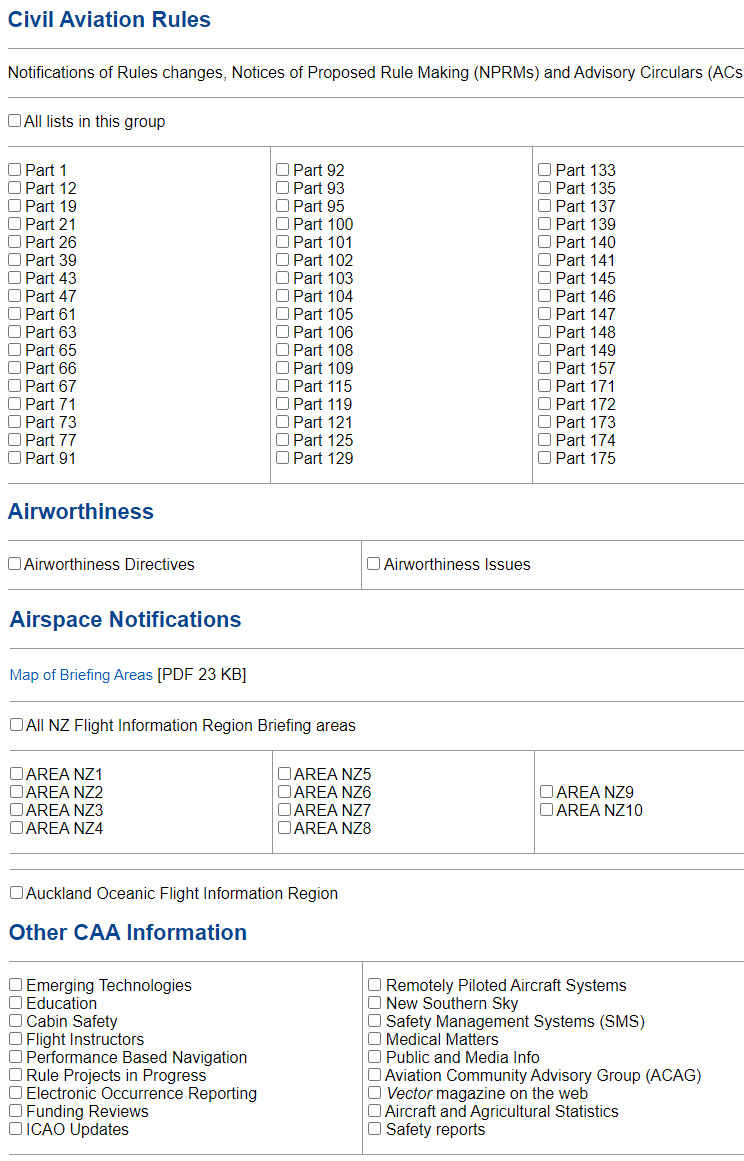 CAA briefing
If you would like to subscribe to our quarterly newsletter, please follow this link: