In 1972, in the first issue of Vector, we reported a fatal aircraft accident in the lee of a mountain range. Mountain flying still presents risks that every pilot needs to keep front of mind.
Time moves on, and aviation safety has evolved for the better, but mountains stay right where they are – so be prepared!
That's the message from CAA Aviation Safety Advisor Carlton Campbell, who stresses the importance of education, training, competency, and currency for every pilot who flies in the mountains.
"Fifty years on from that fatal accident, it's important to remember that the mountains haven't changed, pilots are the only variable.
"Pilots need to stick to key principles and keep their skills up-to-date."
Skills for thrills
Mountain flying is thrilling and beautiful, presenting a rare opportunity to observe New Zealand's stunning natural scenery from a different perspective.
But not just anyone can pilot an aircraft into the mountains – adequate training and experience is required first.
The CAA's safety investigators are still called to the scene of mountain flying accidents – the causes of those 1972 tragedies still, in some cases, featuring today.
Carlton says there are four key principles for pilots to keep in mind when preparing for mountain flying. They are horizon, position, options, and anticipation.
"Pilots need to have the knowledge and skill of using the real horizon – this is where the sky meets the sea. Or they might use an 'imaginary' horizon by visualising where the real horizon would be, if the obstacle obscuring it were transparent.
"Pilots also need to make sure they place their aircraft in the correct position in relation to terrain.
"They should always make sure they have escape options if they run into trouble.
"And they'll always have options if they remain aware and alert, ensuring they're always in a position of responding, rather than reacting.
"They should anticipate difficulties, and come up with plans to escape them when needed."
In addition to these four principles, there are basic mountain flying exercises that anyone working towards a commercial pilot licence must complete. Carlton believes those who hold a private pilot licence, and have completed the PPL terrain and weather awareness training, would benefit from completing this further training as well – a minimum of 10 hours' worth.
"It will give them not just the basics to survive, but the competence to fly in mountains with more confidence," he says.
GPS is only part of the picture
Pilots are increasingly using GPS to get themselves around mountains. Sometimes this encourages them to be head down in the cockpit, rather than looking out. Or they don't plan their flights properly, feeling that with GPS, there's little need.
If the GPS database is out-of-date, or doesn't accurately reflect rising terrain, they can get into real difficulty.
"A GPS is only an aid to position knowledge," says Carlton. And it has no idea or awareness of the dynamic conditions of wind, lift, sink, poor visibility, or traffic ahead.
"Eyes outside, checking for any movement of the nose attitude, provides the most instant indicators of performance.
"By comparison, using the instruments as a primary indicator is subject to delays."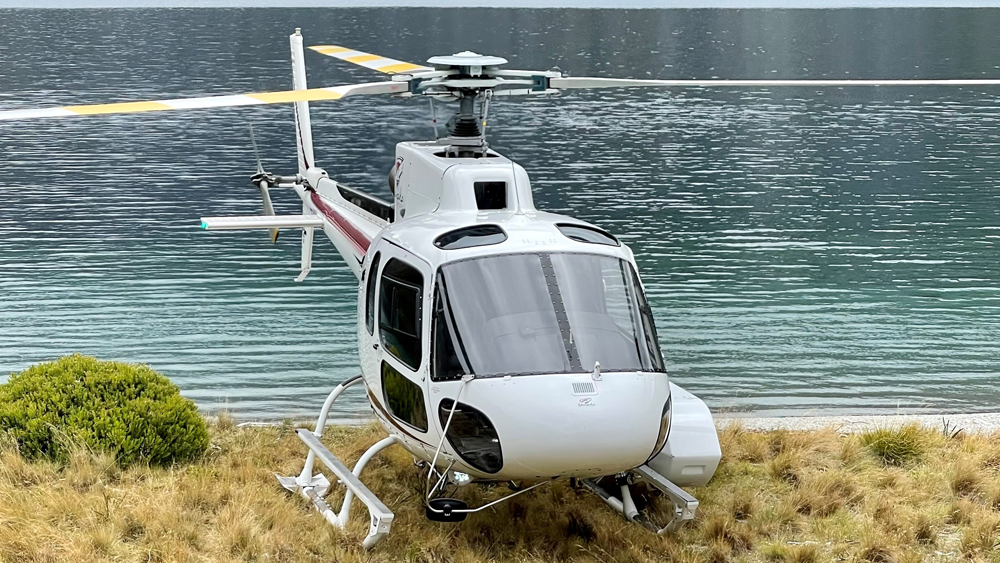 Risks for rotary
It's not just fixed-wing aircraft getting into trouble in the mountains.
The helicopter sector has seen a vast improvement in mountain flying standards since the introduction of more formalised training programmes, but CAA Flight Examiner (Helicopter), Andy McKay, says there's always room to examine past mistakes and improve performance.
"In 2018, the CAA conducted a more in-depth study of the fatal and non-fatal accidents occurring in mountainous terrain for the period 2000-2016.
"In the early days by far the most prevalent factor contributing to these accidents was the pilot's unrealistic expectation of the performance and power expected of the helicopter.
"They often didn't consider that, in summertime, on a higher temperature day with a low QNH in the hills, the performance of the helicopter was considerably degraded. Coupled with a lack of attention around wind and loading, the helicopter was pushed beyond its capabilities, and those of the pilot.
"Working backwards from the accident to its contributors shows that, instead of better planning, and building in a safety margin, there was more of a 'see how it goes' culture, leading to something that went horribly wrong."
These days, Andy sees far too many mountain flyingrelated incidents caused by inadvertent entry into IMC.
He echoes Carlton's sentiment that good planning and having exit options are the key to avoiding trouble, no matter what type of aircraft you're in.
"I like to use the three Ps when I talk about a flight in the hills. First is planning – understanding the weather and terrain you're flying into.
"The second is performance – understanding and actively considering both the limits of the helicopter, and you as the pilot.
"And the third is patience. In the commercial aviation world, we try to be as efficient as possible. But it's worth remembering that sometimes it's faster to slow down, or go around, or back off a load, than continually push the limits.
"If the weather is marginal, wait it out. Sadly, investigations of many weather-related accidents – particularly bad visibility – shows that 30 minutes after the accident, the weather cleared, and it would have been safe to fly."
Head in the clouds…safely
Such circumstances are a sobering reminder that mountain flying isn't to be taken lightly.
Carlton's fundamental message is, "Enjoy flying in the mountains, but make sure you have good training and are continually learning and improving your skills."
He says that, as your confidence grows, be aware of becoming complacent.
"In the beginning, natural fear means you keep wide safety margins. As your confidence grows, those margins tend to reduce – that's when you need to remember that every day is different, and Mother Nature can bite!"
More information
More mountain flying guidance
Check out the CAA's Mountain flying GAP booklet with the latest safety information to help you enjoy safe mountain flying. Download your own copy:
GAP booklet: Mountain Flying [PDF 1.5 MB]
Also take a look at the CAA's mountain flying videos:
These videos are available to purchase as DVDs from videonz.co.nz(external link).