It's never 'just a job' for our safety investigators to have to meet a family bereaved by an aviation tragedy.
The CAA safety investigation team investigates about 400 reported occurrences a year. These could be things like a precautionary landing due to engine failure, or Avgas igniting during fuelling.
But about seven of those occurrences, each year, are fatal accidents.
Each of those accidents, in some way, leaves its mark on them.
Tying a silk rose
Safety Investigator Lou Child says families are often, understandably, hesitant to visit a crash site.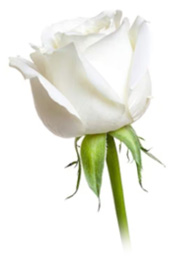 "One of the things I do," she says, "is tie a white silk rose to the accident site to mark it for them. I'll take a photo so they can see where it happened.
"It's my way of respecting those who lost their lives and their loved ones left behind."
Sometimes Lou will discover a connection with the family that makes the tragedy stand out even further in her memory.
"In one case, I placed a rose on a nīkau palm. In this instance, the pilot's partner did visit the site. Afterwards, she hugged me, crying, and said, 'Do you know that was my partner's favourite type of tree?'
"Coincidentally, the nīkau palm is my favourite also," says Lou.
"Moments like those stay with you."
"Those heart-wrenching moments"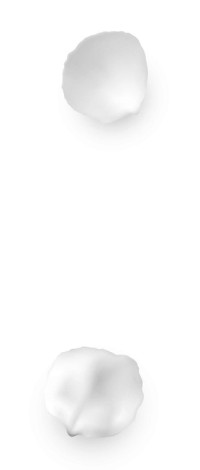 For the team, each investigation is more than just an examination of the facts. They know that how they approach their work will impact on the wellbeing of families and individuals.
"I think most people assume the hardest part of our job is going to accident sites," says Safety Investigator Kate Cook.
"When I started, I presumed that would be the hardest part of the job, but it's actually not.
"It's those heart-wrenching moments when you meet the bereaved family, and witness their raw emotion in trying to process what's happened.
"I went to one interview with a big family, and while a couple of them were openly distressed, the rest were just numb.
"You could see the enormity of what had happened hadn't really hit yet. I also knew that after we'd talked with them, and left, it would really hit home."
Kate says it's not just grieving the pilot that occupies the family – there's also a myriad of practical things to deal with.
"In one accident I went to, the pilot was the breadwinner. Not only was his wife traumatised by the fact he was gone, the uncertainty about her financial future was really playing on her mind."
"I could see my son in him"
Dan Foley, the safety investigation team leader, says he'll carry some of the tragedies he's had to investigate, forever.
"It may sound harsh, but the deceased pilot doesn't experience the aftermath of suffering. Their wife or husband and their kids suffer so much – especially the children."
Dan talks about one fatality that occurred in a paddock next to the pilot's home. The family were the first responders to the scene.

"The following day we were able to complete our scene examination, at which point the family asked if they could come and lay some flowers at the site. We always make every effort to cooperate with requests like that, and clean up the accident site as much as possible."
As the group approached, the investigators stepped back to give the family privacy to mourn.
But Dan noticed a young boy was part of the grieving group. "The reason I'll never forget this, is because he was about the same age as my son.
"Witnessing a child go through such trauma is entirely different to observing adults coping with loss.
"I put myself in the position of the deceased father. As the poor child gently laid the flowers down, tears streaming down his face, at that moment, I could see my son in him.
"It was a very difficult sight to process. It happened to be a sunny day, and I was grateful for my sunglasses. They provided some cover for my own tears."
Dan recalls another accident that pushed him to the limits of his emotional resilience.
"There was one that I really struggled with. The passenger in the back seat had been recording the entire journey on a camera. Little did they know that this footage would later become part of the accident investigation."
At the moment of impact, the camera was flung from their grasp, the lens was damaged, but it continued recording audio of the passenger in the front seat – the sole survivor of the crash.
"As part of the investigation, I had to watch and listen to this exceptionally graphic recording, all 45 minutes of it.
"It continued all the way through to the first responders arriving.
"Having the conversation with the family about the events that had unfolded was very difficult."
Dan has met a few survivors of fatal accidents. Each has had a profound impact on him.
"The mates or passengers who survive often suffer severe trauma. They can end up physically disabled, but are also psychologically scarred as they process their memories of the accident."
Meeting survivors has given Dan more insight into the human face of tragedy.
"I regularly think of the people I've met, some not really being able to walk, or those who were in the midst of starting families.
"I often wonder how they're getting on now, and if they've been able to piece their lives back together."
We're worried about your flying
While each bereaved family's experience is unique and deeply personal, for Lou Child it seems like there's a common feature – "those flipping lilies".
"When we walk into the house of a grieving family, amidst the sympathy cards and baking, there seem to always be the lilies. It's a smell I always associate with tragedy."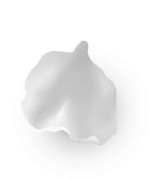 Sometimes, however, Lou says, a pilot does hear the safety message, and avoids the 'lilies'.
She once had a frank conversation with a pilot who was appearing regularly in reported airspace occurrences.
Lou recounts the conversation.
"Do you mind me being a bit blunt with you?" Lou asked him. "That's fine," the pilot responded.
"Look," she said, "you've just told me the reason you pushed to get to your destination, despite the weather, is because you didn't want to divert, and inconvenience your children. They'd have to drive an hour to collect you and then back again."
"Yes, that's correct."
"I can guarantee you, 100 percent, your kids would rather do that and be inconvenienced, than have police officers calling at the door.
"I'm sure your kids and your wife are lovely but I don't want to meet them… and you certainly don't want them to meet me.
"I'm only being this blunt with you because, while part of my job is focussed on safety education and prevention, investigating fatal accidents is the other side of my work."
This pilot grasped the gravity of the message. He took on Lou's message, undertook extra training and he hasn't featured in airspace occurrences since.
Stop and think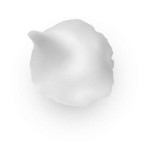 Everyone reading this article will have a different family situation, but something we all have in common is being affected by the death of someone we've known.
The effect of a passing doesn't stop with family. It often ripples through friends, friends of friends, workplaces, and through communities.
The investigators present you with a challenge – stop and take a moment to think about, not your life, but the lives of those you love.
What would life be like for them, after you pushed the weather to save a couple of hours, or failed to do a complete preflight plan to save a couple of minutes?
Guaranteed, 100 percent, it would not be as good as it is now.
Resources
If you, or a family member, are struggling or feeling overwhelmed, and need immediate support, the following free help is available.
Call or text 1737
1737 – need to talk? is available 24/7. Trained counsellors are at the other end of the line and will listen to you, focusing on supporting your needs.
Victim Support
victimsupport.org.nz (external link)
Victim Support provides resources and information about coping with grief and trauma.
It also provides practical information like how to deal with the coronial process, or manage media interest, as well as how to help others who may have experienced the sudden death of a family member or friend.
Skylight Trust
skylight.org.nz (external link)
The Skylight Trust supports anyone in New Zealand who's facing any kind of tough life situation.
It specialises in grief, loss and trauma, but provides many other avenues of help including courses, workshops, and webinars on things like resilience and family change.