Use Christmas laser lights safely
Published date
: 17 December 2019
House decorations that use laser lights are now being sold in the lead-up to Christmas. The lights you're shining on your house to spread holiday cheer could also pose a hazard to pilots flying overhead.
Although these lights are usually low powered, the concentrated light beams can travel much further than you think, and can be a distraction to pilots.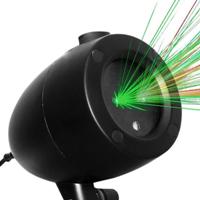 Follow these tips to use laser lights responsibly:
Be particularly careful if you live near an airport, and point the laser away from the runway and approach paths.
Check the power rating of the lasers – these should be under 1 mW (Class 1, 2).
Make sure the beams are landing on an object, not shining up into the sky. It's a good idea to mount the light high and point it down. If mounted at ground level and pointed up, there is a risk of stray beams going into the sky.
For the aviation law on laser lights, see Civil Aviation Rule 77.7 Notice of use of a structure discharging efflux, a light, or a laser.
For general law on laser lights, see Health (High-power Laser Pointers) Regulations 2013(external link).
Ministry of Health page on High-power laser pointers(external link)
For more information, or to report concerns, email airspacehazards@caa.govt.nz